Interested in settling your divorce out of court? Check out our newest resource about divorce settlement out of court using either divorce mediation or collaborative divorce. We created this guide because so many of our clients call us for divorce advice and share with us that they don't want to fight – they just want to figure it out. It's great to know we offer alternatives to divorce litigation!
This new infographic provides a side-by-side comparison of a litigated divorce and a divorce settled out of court with divorce mediation or the collaborative divorce process. Use this guide to help you decide which option works best for you. If you have questions, give us a call at 314-725-4000 or schedule a consultation using the form below.
If you're unfamiliar with divorce mediation or collaborative divorce, we have a quick introduction to them on our Services page. We also offer our Divorce Options Guide as a free download.
Which process sounds like the way you would like to navigate your divorce?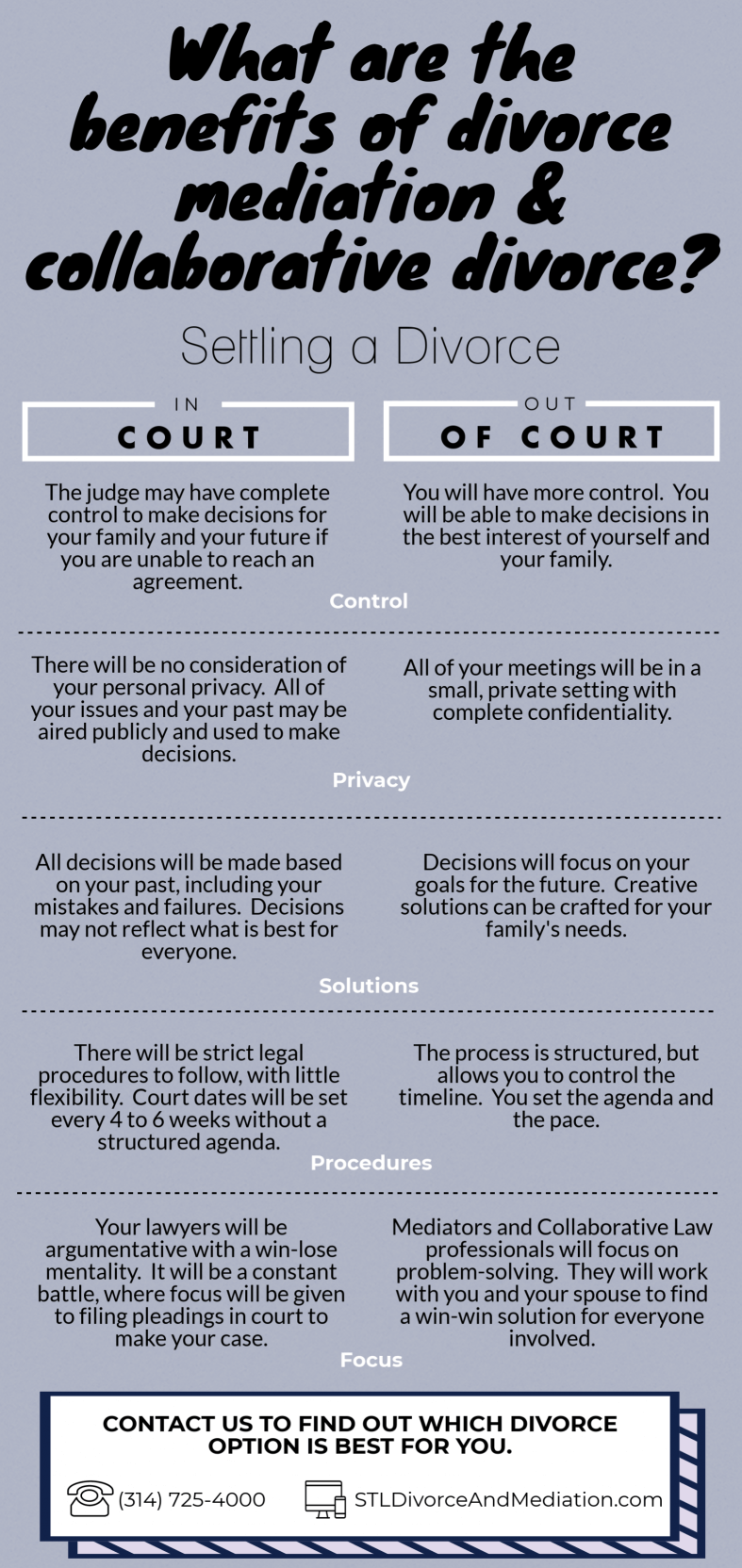 Settling a divorce in court versus out of court.